Appointments, People on the Move
Conahan Joins Carl M. Freeman Board
Maryland-based real estate developer adds to the leadership team just as it's about to grow its third-party management portfolio.
The Carl M. Freeman Companies has appointed Elizabeth "Dibbie" Conahan to its board of directors, where she will join Michelle D. Freeman, Brian Cullen, Richard L. Perlmutter, and Thomas O. Bowersox. The current president of Volta Place LLC is focused on placing debt for commercial real estate clients in the Greater Washington area.
Conahan formerly served as Sr. VP at Walker & Dunlop (Bethesda, MD) for more than 20 years, where she was a commercial mortgage banker. Her other positions have included Sr. VP and division manager of the capital markets divisions of various banks and financial institution in the Washington and Boston areas. She was also COO of a private development firm.
"Each member of our board of directors brings a particular perspective of the real estate industry to the table," said Michelle D. Freeman, chair and president.
"As the Freeman Companies enters this era of growth through acquisition, development and expansion of our third-party management portfolio, Dibbie's expertise will help us strengthen and more thoroughly evaluate our growth decisions."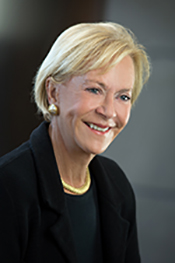 Conahan earned her B.A. degree at Chestnut Hill College in Philadelphia, and attended the Boston University Graduate School of Urban Studies. She is a member of the Urban Land Institute and served as district chair from 2005 through 2007. She is also a board member of THEARC and sits on the advisory board of Common Threads, in addition to being an active volunteer at The Washington School for Girls and The Georgetown Ministry.
Comments
comments